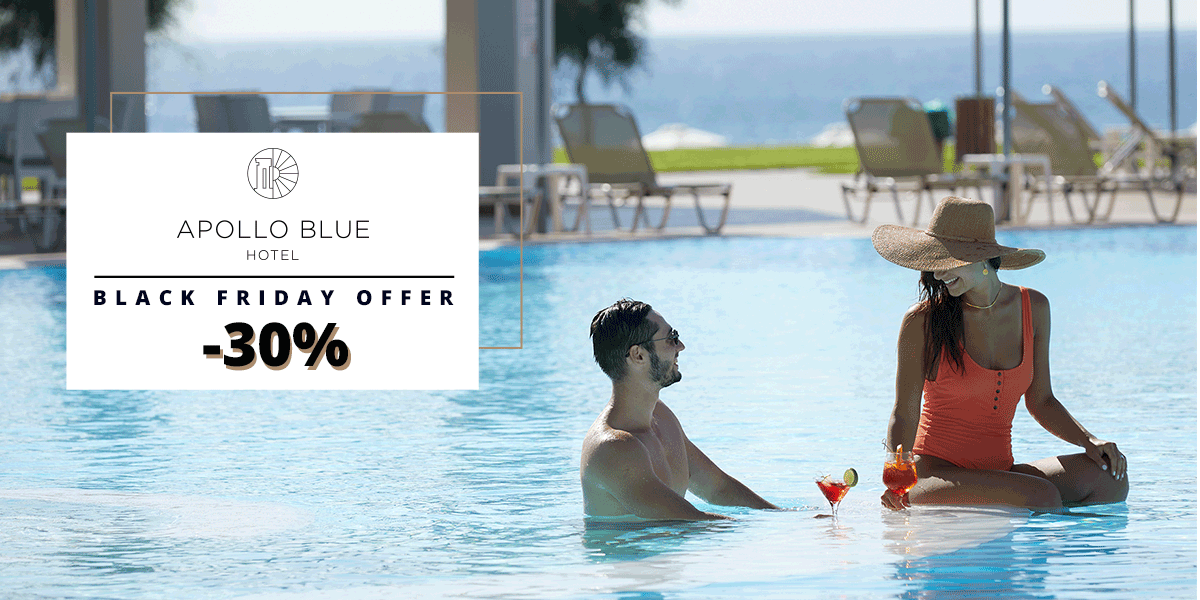 Take advantage of our exclusive Black Friday Offer that saves 30% on your next holiday to stay with us anytime in 2021, with a minimum of 3 nights.
Don't miss this unique opportunity to enjoy our hospitality for a significant less. You have earned it!
Offer details:
Why this offer? This exclusive offer saves you 30% off all our standard B&B rates, as well as all extra supplement rates (Half-Board, All-inclusive etc).
When can I book this? This offer is only valid for bookings made within the Black Friday Offer booking window which is between 13th November and 6th December.
When can I stay? Anytime within 2021. We want to give you full flexibility for arranging your holiday when it suits you. However, this offer is valid for a minimum stay of 3 nights.
Is it flexible? Yes, this offer is fully flexible meaning you can amend your booking and cancel up to 24 hours prior to your arrival date.
Book this offer