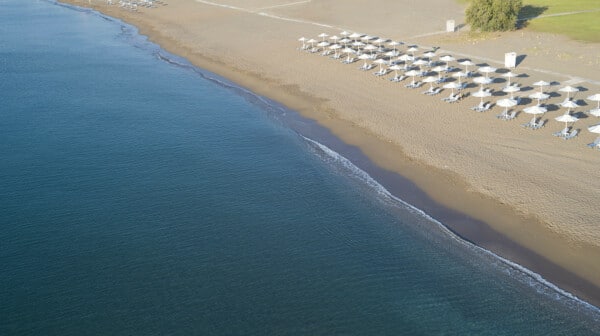 Sustainable hotels are at the core of securing sustainable tourism at ground level, helping to reshape the global industry, one destination at a time. Sustainable is not just the word of the hour, it is the word of the future. At Apollo Hotels, we are proud to be fully committed to green practices and eco-friendly procedures, thus becoming pioneering sustainable hotels in Greece that have been making environmentally-minded choices for over a decade now. We believe that "we are all guests here" on Earth, the place we call home, and it is our obligation to minimize actions that negatively impact the environment that nurtures us.
Apollo Hotels are sustainable hotels in Rhodes, Greece that have been dedicated to reducing the environmental footprint of operation since 2012. It has been our top priority for 10 years and counting. Supporting our 10 year green journey is our environmental policy and our environmental timeline that list our ecological achievements and milestones. You will find both on our  website, Apollo Hotels, that documents all our efforts towards a greener future, which we cordially invite you to read. Our green practices extend beyond the in-house operations within our sustainable hotels and out towards our network of partners, suppliers and contractors.
More specifically, all our practices conform to national and European environmental legislation. They are centered around securing biodiversity and preserving natural resources. We prioritize cooperations with local producers and suppliers as well as give greater weight to goods and services with Eco-label certifications. Furthermore, we assess and evaluate our environmental performance on a regular basis, applying corrective measures where discrepancies against our targets arise and set even higher standards as part of our dedication to improving.
The latest practical application of our commitment to green practices is joining the pilot programme run by WWF called Hotel Kitchen which is a project that aims at curbing food waste in the hospitality industry. Food waste is a huge issue and challenge which this initiative aims at addressing, all the while minimizing the excess procurement, production and quantity of discarded food. Food is a fundamental source of life and one of our basic human rights, and so treating it with greater respect means the more efficient handling and monitoring of food, from source to consumption which is crucial in securing a more sustainable future. This is why we were absolutely thrilled to be part of the Rhodes Hotels WWF Hotel Kitchen initiative.