Here at Apollo Blue hotel we have a passion for wine and it shows ! Bellow our impressive hotel main entrance lies our wine cellar, where in excellent conditions  a thoughtfully selected collection focused mainly on Greek wines,  from renowned wineries to small producers and independent vineyards, is carefully preserved for our wine aficionados guests.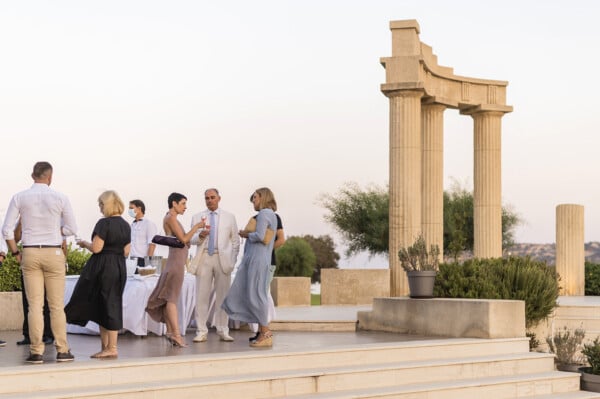 Starting from our passion for wine and the wish our guests to get acquainted with the great variety and quality of  Greek wine, we have build up our collection that showcases the production of the best vineyards all over Greece,  from the mainland to the islands.  Some of the best native varieties such as Asyrtiko from Santorini, Agiorgitiko from Nemea and Xynomayvro from Naousa, just to name a few, are here to discover and savour. Popular varieties produced in Greece and in other countries from Chile to France, are available also in our cellar to taste and compare, during our wine tasting events!
Wine tasting events for our guests are taking place regularly at the area of the wine cellar or outdoors in our gardens by our sommelier, while our  trained staff is happy to recommend to you the wine that matches best with your dinner or lunch selection.
But this not all! As food and wine pairing is arguably one of the ultimate arts of the wine world, we couldn't resist the temptation to challenge our chefs to be inspired by the exquisite wines of  Greek producers, organising a Food & Wine-pairing degustation event  once a month.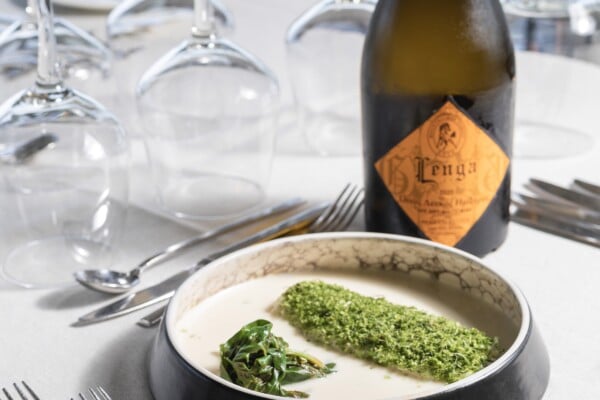 Our chefs in close cooperation with the invited wine producer or renown sommelier,  prepare uniquely inspired dishes that bring out the flavours of each selected wine fully, offering you a flavourful experience beyond imagination.
This is a unique wine tasting experience in Rhodes, Greece. At the magnificent outdoor setting of Taverna Blue with the backdrop of the Aegean sea is an event to remember!
Ask us about the dates of our wine-pairing degustation experience and make your reservation as we have limited places available each time for this exclusive, unmissable event particularly curated for the lovers of good wine.