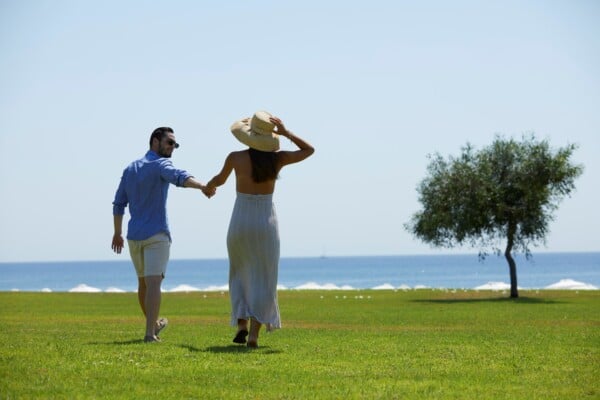 Let us show you a heavenly place. Here the touch of Apollo -the ancient god of harmony, music and the sun- is evident everywhere. The bright sun, the sparkling sea, the warm hospitality and everything that makes the holidays heavenly are here, awaiting to fill your soul with visuals and experiences you will never forget.
Here are 10 reasons why Apollo Blue is your carefree holiday paradise
Beach front, with an endless sandy beach and clear blue waters at your footsteps
Great outdoors & open spaces, for lounging, swimming, dinning and entertaining
Gastronomy at its bests, savor the Greek & Mediterranean culinary and discover refined wines from the top Greek vineyards
COVID safe environment, as we have adapted all our services since 2020 to comply with the highest health & safety measures
Well trained and friendly staff to offer you a superior level of care and safety
Sports & leisure facilities, from state of art grass tennis courts, to yoga classes in the garden and a rejuvenating session at our spa
Location convenient for getting around Rhodes and make the most of our beautiful island
Commitment to sustainability, as environmental policies are in the heart of our vision since the first day of our operation.
Αll-inclusive package available for an absolute carefree holiday
Fully flexible booking policy & exclusive offers for planning your holidays with a piece of mind.
This summer at Apollo Blue make the most of your vacation and rest assured, we take care of you so that the only thing you have to worry about is your holiday photos!